New Normal Promo
Bali Spa Harga Lokal
valid until/berlaku hingga 31 Juli 2021
(date of treatment/tanggal perawatan)
Semua staf kami sudah 2-kali divaksinasi!
–
⭐ Spa Ritual 3jam / Rp.500.000 nett
(harga biasa US$75)
⭐ Lulur Spa 2jam / Rp.300.000 nett
(harga biasa US$60)
⭐ Bali Massage
1,5jam / Rp.200.000 nett
(harga biasa US$35)
1jam / Rp.150.000 nett
(harga biasa US$25)
⭐ Hair Spa 1jam / Rp.250.000 nett
(harga biasa US$40)
⭐ Facial 1jam / Rp.250.000 nett
(harga biasa US$40)
Mumbul, Jl By Pass Jimbaran to Nusa Dua
sebelum Kantor Imigrasi
GoogleMaps
https://bit.ly/sekarjagatspa
Rates nett, no deposit required, no cancellation fee.
CALL for an appointment
0821 4480 2000
or (0361) 770210, 12:00-20:00
Or just walk in.
No transfer provided.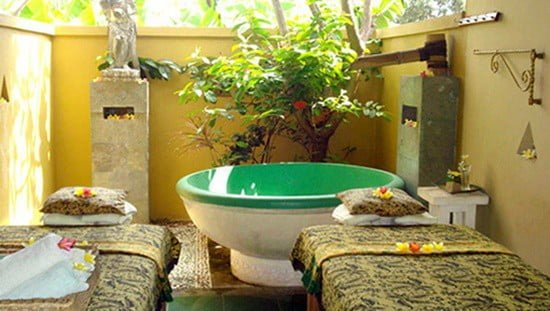 Bali Spa Ritual
Our Bestseller
Bali massage, Lulur soft exfoliation, Blossom bath, Facial or Hair spa
3hrs/US$140
New Normal Offer: 3hrs/IDR500,000

The Royal Balinese beauty care treatment to pamper your face
1hr/US$65
New Normal Offer: 1hr/IDR250,000

Shampooing, vital nutrition cream, neck-shoulder massage 
1hr/US$65
New Normal Offer: 1hr/IDR250,000

Lulur Spa
Legendary scrub
Bali massage, Lulur soft exfoliation, Shower
2hrs/US$80
New Normal Offer: 2hrs/IDR300,000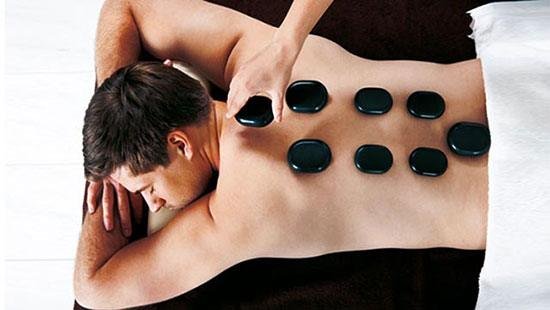 Hot Stone Massage
Sensations of comfort and warmth
1.5hrs/US$80
New Normal Offer: 1.5hrs/IDR300,000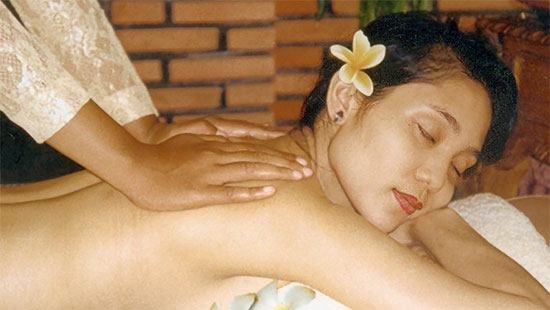 Bali Massage
Relaxing and energizing
Experience a real Bali massage
1.5hrs/US$70
New Normal Offer: 1.5hrs/IDR200,000
1hr/IDR150,000

Kami mengikuti pedoman COVID-19
dari otoritas lokal. Untuk menjaga keamanan semua klien dan staf kami, kami meminta Anda untuk menghormati standar kebersihan kami, cuci tangan sebelum masuk dan kenakan masker.
Semua staf kami sudah divaksinasi!
We follow the COVID-19 guidelines of local authorities. To keep all our clients and our staff safe, we ask you to kindly respect our hygiene standards, wash your hands before entering and wear a mask. Thank you.
You can expect very good treatments in private and shady semi-outdoor rooms or in our air-conditioned rooms available for single, twin and triple occupancy. In all our spa treatments we use fresh natural products always of excellent quality.
Established in 2001 we have many years of experience in serving high-quality spa. We also conduct Spa Classes for professionals from all over the world.