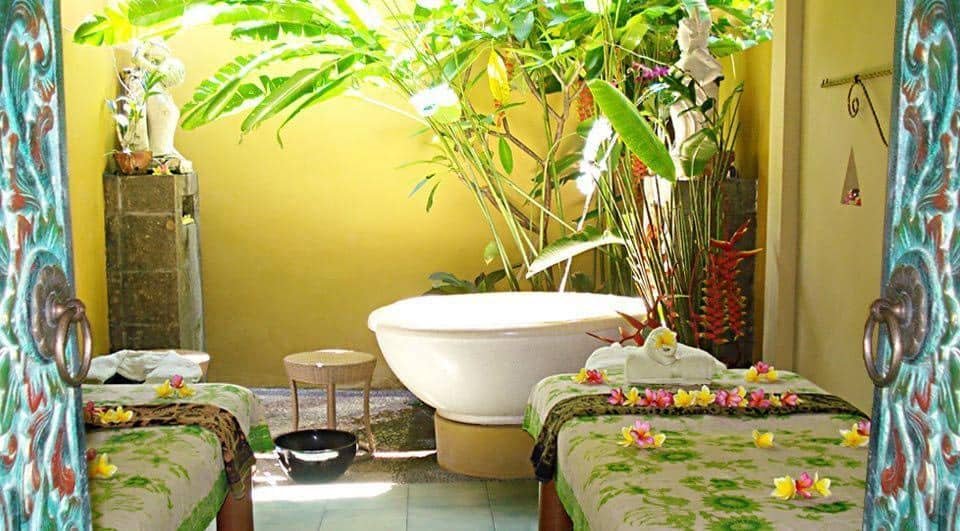 Classic Couple Spa Package
75min Balinese Massage
30min Body Lulur (deep soft exfoliation)
15min Flower Bath (can be replaced with massage)
60min Manicure OR Pedicure OR Foot Massage OR Back-Shoulder Massage OR Balinese Facial
60min Traditional Hair Cream Bath OR Balinese Facial
(for gents we can alternatively give a back-shoulder massage)
Indonesian meal (fish or chicken or vegetarian), table water
Make your choice upon arrival
A great package for having a delightful couple spa day. Included meal on spa site or at our beachfront restaurant at Jimbaran Bay (20min away, free transfers to restaurant and home to hotel).
4hrs/US$250 for 2
Internet Rate: 4hrs/US$195 (US$97.50 per person)
Price incl tax and transportation, no additional cost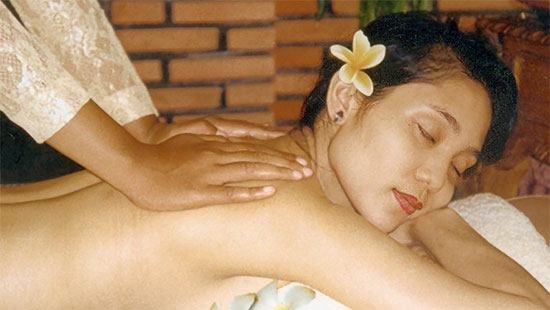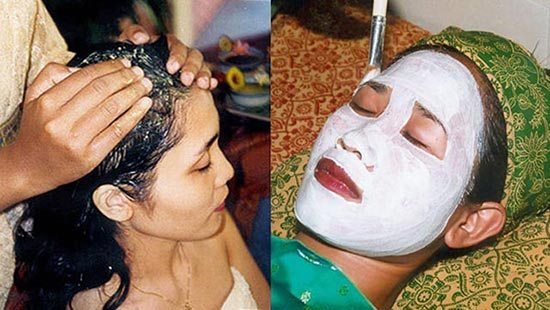 Balinese Massage is using thumb, palm, long strokes and kneading and sliding to cover and idealize tired and aching muscles as well as for preventive treatment to your body. As in all our treatments we use high-quality massage oil.
Body Lulur is a spice exfoliation and polishing process and has been practised in the palaces of Bali and Java since centuries. Turmeric, rice, clove and galangan is used for, it's an aromatic experience and lovely for all skins.
Enjoy an aromatic Flower Bath in a traditional stone tub after having the massage. Countless fresh blossoms picked in our garden for your pleasure. Only the sky of Bali above you.
Balinese Facial with face massage, the royal Balinese beauty care treatment to pamper your face. Fresh local products like avocado, cucumber, lemon, exotic fragrant flowers, honey, egg white and bangkuang are commonly used in this treatment. That promotes the skin to become fresh and smooth, protects from dryness and keep moisture.
Traditional Hair Cream Bath to tender all the muscles of neck and shoulder as well as to nourishing the roots of the hair and to give vitality to the hair by using fresh aloe vera and hibiscus. Includes a lot of massage for head, scalp, neck and shoulder.
Classic Couple Spa Package, 4hrs/US$250
Internet Rate: 4hrs/US$195 for (US$97.50 per person)
Price incl tax and transportation, no additional cost