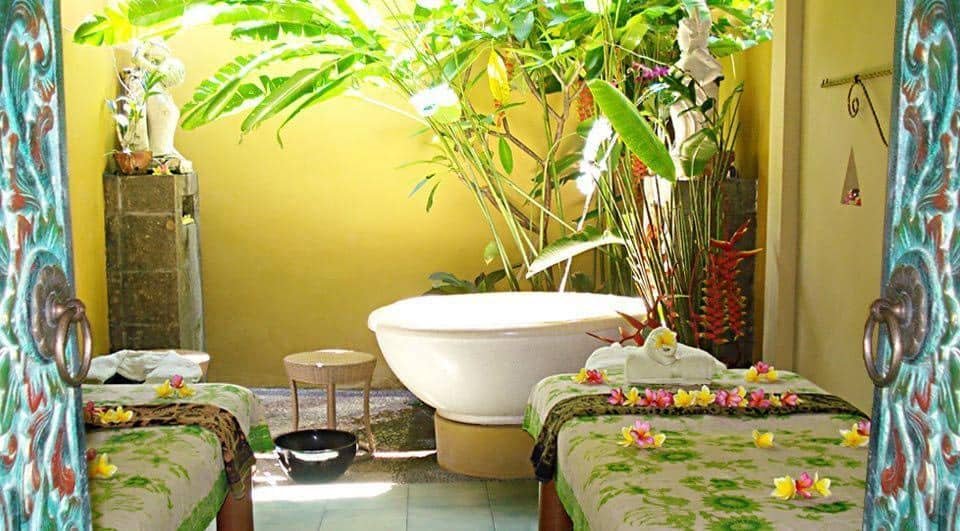 Spend some quality time at our well-established spa. We are not a place for the masses. We care to provide a service for people who care.
Have your treatments in a private and shady semi-outdoor couples room or an air-conditioned room.
All couple spa packages include a delicious meal (optionally), which you can have at our spa restaurant or our beachfront restaurant at Jimbaran Bay (20-30mins away, free transfers).
__
___
___
heaven
pure joy couple spa
great way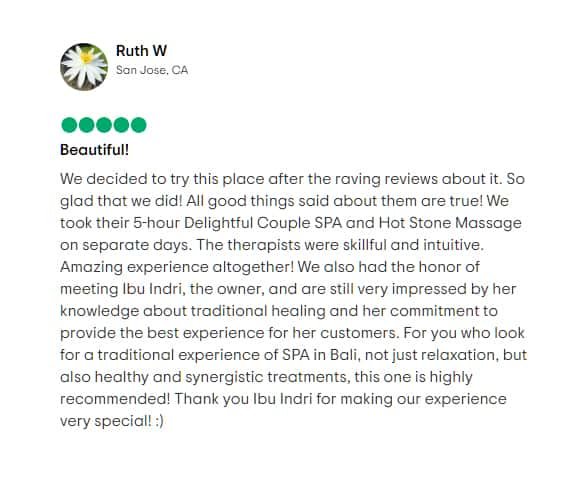 beautiful
Not a couple? No worries! Instead of a twin room, you can have two single rooms if you want. We can arrange these packages also for three or more people, kindly indicate when booking.
Rates above include tax/service, free hotel pick-up & drop-back from/to Nusa Dua, Jimbaran, Pecatu, Ungasan, Kuta, Seminyak or Sanur.
No deposit required. Payment upon arrival with cash or by Visa/Mastercard.
Have delightful spa for a couple at Sekar Jagat!
__
___
___
Benefits of couples spa:
Relaxation and stress relief through massages, facials, and other treatments
Quality time spent with a partner or loved one
Improved communication and intimacy
Increased physical and mental well-being
A romantic and luxurious experience
A chance to disconnect from daily responsibilities and focus on self-care and rejuvenation.
–
---
---
–
Also Popular Now:
Ayurveda forehead casting
Bali massage, Lulur soft exfoliation, Blossom bath, Shirodhara, Hair spa
3.5hrs/US$140
Internet Rate: 3.5hrs/US$99

Our bestseller
Bali massage, Lulur soft exfoliation, Blossom bath, Facial or Hair spa
3hrs/US$140
Internet Rate: 3hrs/US$75

Legendary scrub
Bali massage, Lulur soft exfoliation, Blossom bath
2hrs/US$85
Internet Rate: 2hrs/US$60