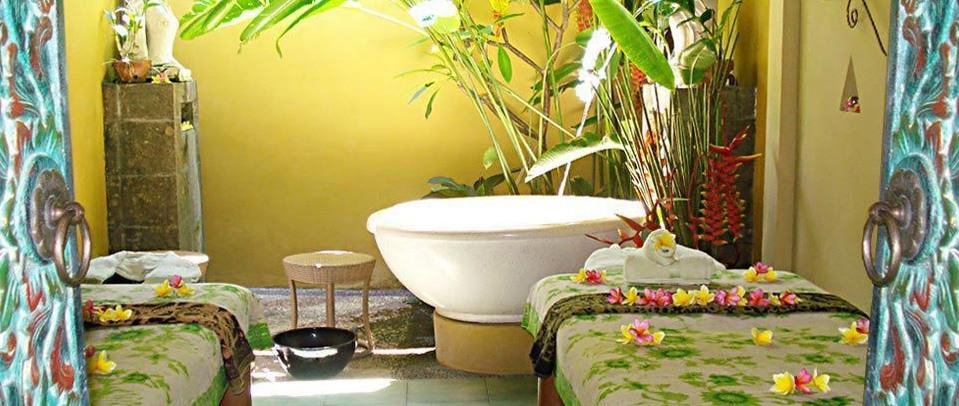 Royal Shirodhara
75min Balinese Massage
30min Body Lulur (deep soft exfoliation)
30min Shirodhara (warm oil poured on forehead)
15min Flower Bath (can be replaced with massage)
60min Hair Cream Bath OR 15min Hair Wash + 45min Facial
3.5hrs/US$160
Internet Rate: 3.5hrs/US$99
Price incl tax and transportation, no additional cost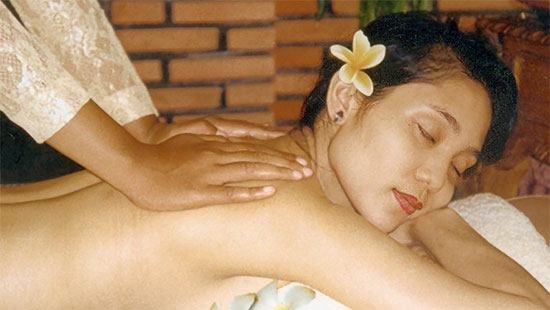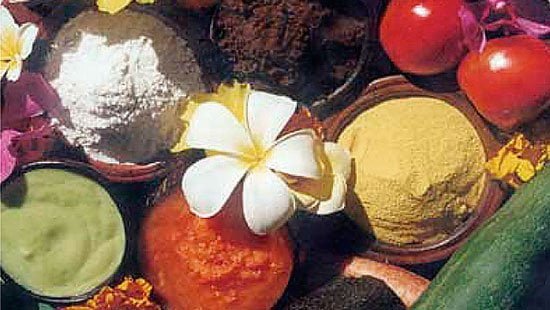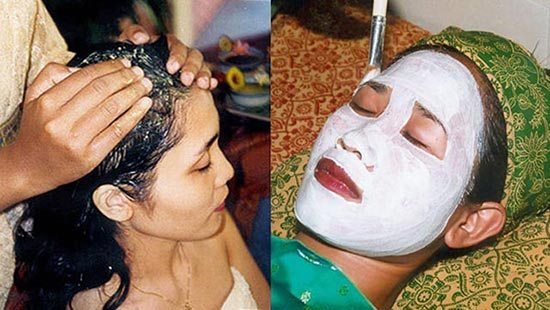 Warm oil poured gently on the forehead to balance the mind and nervous system. The oil streams down the "crown chakra" which magnifies the senses. Reducing stress and enhancing immunity as well as to improve health and vitality. Our Royal Shirodhara includes Head Massage and a 75min Balinese Body Massage.
Options: You may skip the flower bath and extend the 75min massage to 90min. For a surcharge of US$10, you may replace lulur (soft peeling) with boreh (warm healing pack).
If you book in 2 or more people, you may want to take into consideration our Package for 2 Shirodhara 4.5hrs/US$112.50 per person, incl a delicious meal at our beachfront restaurant Bawang Merah at Jimbaran Bay.
Balinese Body Massage uses long strokes, thumb and palm to cover and idealize tired and aching muscles as well as for preventive treatment to your body.
Body Lulur is a spice exfoliation and polishing process and has been practised in the palaces of Bali and Java since centuries. Turmeric, rice, clove and galangal is used for, its an aromatic experience and lovely for all skins.
Enjoy an Aromatic Flower Bath in a traditional tub after the massage. Countless fresh blossoms picked in our garden for your pleasure. Only the sky of Bali above you.
Option: If you want to skip the bath we could extend the 75min massage to 90min.
Traditional Facial, the royal Balinese beauty care treatment to pamper your face. Original fresh products like avocado, cucumber, lemon, exotic fragrant flowers, honey, egg white and bengkuang are commonly used in this treatment. That promotes the skin to become fresh and smooth, protect from dryness and keep moisture.
Traditional Hair Cream Bath to tender all the muscles of neck and shoulder as well as to nourishing the roots of the hair and to give vitality to the hair by using fresh aloe vera and hibiscus
Royal Shirodhara, 3.5hrs/US$160
Internet Rate: 3.5hrs/US$99
Price incl tax and transportation, no additional cost